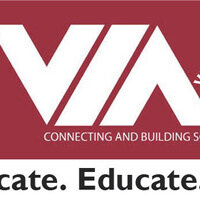 VIA Get Acquainted Breakfast
The Valley Industry Association would like to invite you to learn more about us! In an effort to be sure our members and prospective members are gaining as many benefits from VIA as possible, we have scheduled a special "Get Acquainted Breakfast."
Whether you are a new member of the Valley Industry Association, an established as a member for quite some time, or someone considering membership, we encourage you to attend the breakfast to become more fully acquainted with the work of VIA and the ways you can benefit from involvement and participation, whether it be through committees, programs or special events. VIA Board members, committee chairs and staff will be available at the event to talk with you and help you identify the best ways to gain maximum benefits from your membership.
The breakfast will also feature a presentation by:
Roger Doumanian, Attorney at Law.
10X YOUR NETWORKING SKILLS
Mastering the Art of Relationship Building
Develop and leverage Relationships that contribute to your bottom line
and help you achieve extraordinary success.
If you aren't yet a member, we encourage you to learn how the organization may be able to assist your company or act as an advocate with a large, collective voice for business on local, state and federal issues. VIA works for you!
VIA has much to offer its membership and we would be most pleased to have you join us. Continental breakfast will be served and there is no charge for this event.
VIA encourages you to take advantage of this unique opportunity to meet members of our Board of Directors and Committees, and receive an overview of what's happening in the organization. Reservations are required so please RSVP today!
Once again, thank you for your membership and continued support! Your contribution is very important to the organization – we couldn't do it without you!
Friday, February 22 at 7:30am to 9:00am
The Centre
20880 Centre Pointe Parkway, Canyon Country, CA
Contact Information

Kathy Norris 661-294-8088

Website

Event Type

Calendar