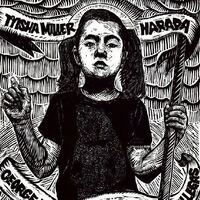 Pável Acevedo: Inland Empire - Artist Talk and Reception
Pável Acevedo explores the political and personal effects of migration, immigration, borders, and the duality many immigrants contend with after leaving their homeland for a new nation. Acevedo melds elements of Mexican mural painting, printmaking, and classical drawing, with symbols and imagery from the codex of Huaxyacac and Nahuatl, the ancient Aztec language. WithInland Empire, Acevedo confronts issues of housing, displacement, and migration and explores what it means -- metaphorically and practically -- to reside on the outskirts, to commute between cultures, to live in an inconclusive state between families and between lands.
Born in Oaxaca and living in Riverside, CA, Acevedo typifies a new generation of contemporary Mexican artists telling powerful visual stories about Latino identity, personal experiences, American culture and the ever-changing socio-political environment of Southern California.
ARTIST TALK: Thursday, October 11, 4:30pm
RECEPTION: Thursday, October 11, 5:30pm - 8pm
Thursday, October 11, 2018 at 4:30pm to 8:00pm
College of the Canyons Art Gallery 26455 Rockwell Canyon Road Santa Clarita, CA 91355
Contact Information

Website

Event Type

Age Range

Calendar

Community Location