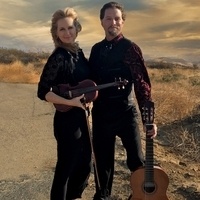 Note by Note Showcase
Audiences will enjoy a FREE evening of music of all genres at Note by Note, a musical showcase presented by Valencia Auto Center. Bands, duos and soloists will play their blend of music for your listening pleasure. Come enjoy a wide range of music styles, including rock, folk, Celtic, Americana, Blues, Jazz, Country, experimental, Western and more!
Thursday, 10/11 will feature:
Dan Kirkpatrick
Multi-talented singer-guitarist-songwriter Dan Kirkpatrick led the critically acclaimed blues band "Earl Seratte and The Blues Kings." His songs have been featured in film and television, including the Fox show "The Goodwin Games," the NBC hit series "My Name Is Earl" and Showtime's "Huff."
Ronee Martin
Ronee Martin has been featured on Tom Scott's "One Day/One Night" album. Martin can be found on many recordings as a backing vocalist for artists such as Wynton Marsalis, Patti Labelle, and others.
Vox Cordis
Vox Cordis is a blend of Neoclassical World Music, Classical Guitar and Violin. From Folk and Classical, Near and Middle Eastern Music, Vox Cordis will immerse you in a global fusion of melodic sound.
Ryan McAnanay
Ryan McAnany, of the celebrated band, The MacAnanys, plays a brand of ruckus Americana Music. His band, The MacAnanys, received critical acclaim for their self-titled debut album.
Thursday, October 11, 2018 at 7:00pm to 9:00pm
The MAIN
24266 Main Street., Newhall, CA 91321
Website

Event Type

Age Range

Calendar

Community Location