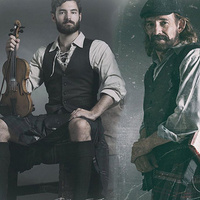 JAM Session & Concert – Celtic Dance
JAM Sessions is back this month and kicking off the Thursdays@Newhall season with a night of Celtic Dance. Get ready to dance the Céili with instruction by The Gaelic League of Los Angeles's dance division Céilí Rua (Wild Gathering). They will lead you through the jig step movements of these traditional Irish social dances. After the JAM, practice your new dance moves and stay for a free concert of live Irish music by The Ploughboys.
Wear comfortable clothes and shoes, or bring a chair if you just plan on listening to the music. JAM Sessions are participatory and centered around movement and music. All JAMs are FREE, and all ages and skill levels are welcome.
JAM Sessions are a program of the Ford Theatre Foundation, a 501(c)(3) nonprofit that supports the Ford Theatres through programs that engage and enrich surrounding communities.
Thursday, March 14 at 7:00pm to 9:00pm
Newhall Community Center
22421 Market Street, Newhall, CA