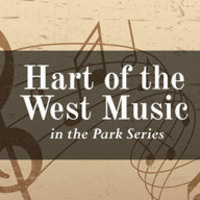 Hart of the West Music in the Park Series
Los Angeles County Department of Parks and Recreation's William S. Hart Regional Park, invites the community to attend a musical showcase of Country Western tunes in many forms: Classic Country Western, Country Swing, Cowboy, Blues and New Country at the picnic grounds at Historic William S. Hart Regional Park. Anchoring the series is DJ Al Ewing playing the classics and taking your requests.
In addition, there will be snack, arts and crafts vendors.
Admission and parking is free to the public
Saturday, May 12th
Classic Country and New Country Music
THEME: "At the Hart with Cowboys and Cowgirls"
Saturday, June 2nd – Classic, Swing, Bluegrass & Karaoke
THEME: "Hart Fest – All Things Country Music"
Saturday, June 16th – Classic Country and Blues
THEME: "Red, White and Blues Country"
Saturday, June 16, 2018 at 11:00am to 2:00pm
William S. Hart Regional Park – Hart Picnic Area 24151 Newhall Avenue, Newhall, CA 91321
Event Type

Age Range

Calendar