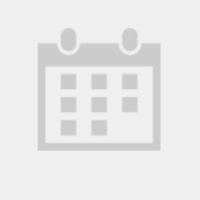 Chuck Pontius Memorial Criterium presented by CBS Cycling
The Chuck Pontius Memorial Criterium is fortunate to be hosted in "Awesome Town USA" on Sunday, June 17, 2018. The City of Santa Clarita has been extremely supportive. The thing that really distinguishes this event above others is the volunteer efforts of the CBS Cycling club, their friends, family and fellow cycling supporters.
We expect to have over 50 CBS Cycling members, friends and supporters assisting on race day doing a variety of jobs. We ask that you work as long as you can. As a volunteer, we ask that you sign a release form that holds the parent cycling organization and insurer harmless (USAC), and protects volunteers in many circumstances.
Setup on race day will begin at 5:00am. Street closures will be in force and the "fun" will begin. Registration/First Aid/Prize-Prime booths will need to be set up. The start/finish, announcer area, video equipment positioned, wheel pit are also set up. Assist in vendor area for booth set up. Cones and last minute barricades are put in the corners and start/finish line. Course marshals will need to be in their place by 7am before the first race begins. In just a few short minutes the quiet industrial streets of Ave Tibbitts and Anza Dr are converted to an awesome sight of a peloton moving at speeds of over 30mph.
After the end of the last race, tear down begins of all areas set up at the start of the day - First Aid, Registration, cones, barricades, signage, start/finish, wheel pit area. After the last podium pictures, break down podium area/banner. We must do a thorough job of cleaning the entire area - road/sidewalks of any trash, etc. left by racers and/or spectators. When we leave at 6pm, you would never know a race at taken place - "The area is cleaner than it was before" will be heard from businesses in the area that have kindly allowed us to use this venue.
The CBS Cycling race committee thanks you in advance for your efforts and commitment to support our local bike race.
You will be contacted by a CBS Cycling Volunteer organizer with specific information regarding your volunteer assignment.
List of opportunities on Sunday, June 17:
Course Set up on race day (15): Begins 5:00am
Runners (2): 6:45am-4:30pm Carry registration info between check-in and finish line officials. Carry race results and prime standing from finish line officials to result booth. Pass out winner medals.
Course Marshals (20): 7:00am-5:30pm. Need mature, responsible individuals.
Kids Race (2): Responsible for kids race registration beginning at 8:30am, signing of release forms, indicating race time, where to report to for race. Begins at 11:30am for kids ages 2-12.
Course Tear-down (15): 5:30-6:00pm Remove signage, cones, barricades, tents, podium area. Remove litter from roadway, sidewalks and dispose of trash containers.
Questions/Comments - Contact Race Director-Charity Chia at cbscycling@gmail.com.
Sunday, June 17, 2018 at 6:00am to 6:00pm
Corner of Ave Tibbitts and Ave Hopkins
Contact Information

Event Type

Age Range

Calendar

Community Location

Season