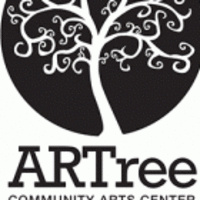 ARTree Speaker Series: Bob Dickson & Matt Green
Bob Dickson is a professional writer and a Professor at Masters University. He spent five years as a sports writer for The Santa Clarita Signal, where he received an Associated Press News Executives Council award for sports writing in 2003 and shared in a National Newspaper Association award for best sports series in 2006.
Matt Green is a producer, writer, and director from Masters University. Matt has a passion for sharing knowledge with others. With a BA in Business and an MA in Communication, Matt teaches in the Cinema & Digital Arts. He bagn his career working on music videos in the late 1990s.
Join Matt Bob and Matt as they speak about:
The business side of taking a creative project to (and through) production
Ways to make a living as a creative professional in the Film business
Brief Q&A
7:00 P.M. / THURSDAY MAY 24
FREE to the public
Thursday, May 24, 2018 at 7:00pm
The MAIN
24266 Main Street., Newhall, CA 91321
Contact Information

info@theartree.org | (661) 673-7500

Website

Event Type

Age Range

Calendar

Community Location

Season